Saying "I do" against a Fraser Island sunset adds to the romance to your special day and we've got the 'can do' to make sure your wedding is just right.  The island's coloured sands, majestic forests, and lakes rimmed with gold set the scene, we just add the finishing touches… just ask Wedding Photographer, Piero Kwong, who recently visited on holiday and fell in love with our island backyard.
This email address is being protected from spambots. You need JavaScript enabled to view it.(or visit us at one of the Qld weddings expos that we're attending this year) and ask us about:

Weddings specials and packages
A honeymoon that you'll always remember
Locations, locations, locations for ceremonies and receptions

Special discounts on guest accommodation for your big day

Hen's nights and Buck's weekends on Fraser Island.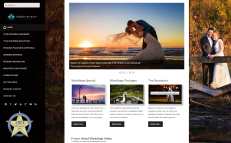 At Kingfisher Bay Resort we understand that your wedding is super important and that is why we have created a dedicated Fraser Island Weddings website and Bridal Blog.
Take the plunge and This email address is being protected from spambots. You need JavaScript enabled to view it. our experienced Wedding Coordinator to talk about how we can make your day.
Images in our gallery courtesy of Photography by Bambi.
All it takes is one ring from you, but don't take our word for it here's a sneak peek into Sam and Meg's big day on Fraser Island and Natalie and Matt's colourful beach wedding.